Scott Shaw Books of Photography

Scott Shaw's shadow taking a photograph in Lhasa, Tibet circa 1986.

Scott Shaw has been an avid photographer since he was a young boy. His photographs have been exhibited in galleries across the globe and featured in numerous publications. Here is a list of readily available book that feature his photographs captured at various locations around the world.



Arc Left from Istanbul: A Photographic Exploration

Bangkok: Beyond the Buddha

Cairo Before the Aftermath: A Photographic Exploration

Guangzhou A Photographic Exploration

Hong Kong Out of Focus

Israel in the Oblique

Kathmandu and Beyond: A Photographic Exploration

L.A. Street Shots: A Photographic Exploration

Macau in Black and White: A Photographic Exploration

Northern Thailand: Chiang Mai and Beyond: A Photographic Exploration

Pagan, Burma: Shadows of the Stupa

Rangoon and Mandalay: A Photographic Exploration

The Roller Blade Seven: A Photographic Exploration

Screenshot Jerusalem and Tel Aviv: A Photographic Exploration

Screenshot Reykjavik: A Photographic Exploration

Screenshot Tokyo: A Photographic Exploration

Sedona Realm of the Vortex

Singapore Off Center

Skid Row 1983: A Photographic Exploration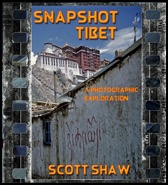 Snapshot Tibet: A Photographic Exploration

South Korea in a Blur

Urban India: Bombay, Delhi, Lucknow: A Photographic Exploration

Varanasi and Bodh Gaya: Shade of the Bodhi Tree: A Photographic Exploration

Yosemite End of the Winter: A Photographic Exploration