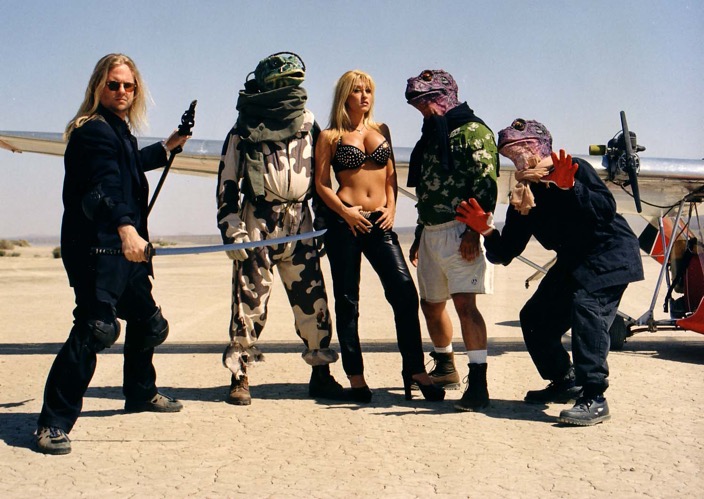 MAX HELL FROG WARRIOR
A Scott Shaw - Donald G. Jackson Zen Film

In a World Gone to Toads Only Max Hell Can Save Us

MAX HELL FROG WARRIOR
and
TOAD WARRIOR
Were Created, Produced, and Directed by Donald G. Jackson and Scott Shaw

STARRING:

SCOTT SHAW, International Action Star and Martial Arts Master

JOE ESTEVEZ, Indie Film Demigod

CONRAD BROOKS, Cult Movie Icon

JILL KELLY, Adult Film Superstar
This film also has a great supporting cast; including: ROGER ELLIS, SANDRA PURPORO, CAMILLE SOLARI, ELIZABETH MEHR, and ROBIN KIMBERLY.


FILM TRAILER:


ARTICLES:

INTERVIEW:
AWARDS:

Special Thanks to the
Smithee Awards
for the awards given to
Max Hell Frog Warrior
.


OFF SITE:
FILM FACTS:
Toad Warrior Verses Max Hell Frog Warrior
The film Toad Warrior AKA Hell Comes to Fogtown III was initially released to Malaysia, the Philippines, and Japan for theatrically presentation only. This film was never supposed to be released in the U.S. as the filmmaking team of Jackson and Shaw did not like the final cut. For this reason, they held back on its U.S. release while they went on to create other feature films—planning to eventually reedit it. During this time period, somehow a distribution company got hold of a copy of Toad Warrior and illegally released the film. Eventually, this version was taken off the market but as the film was already in wide distribution all Scott Shaw could do, to protect the integrity of the film, was to release an Official Version of the movie, Toad Warrior. So yes, Toad Warrior and Max Hell Frog Warrior are two films based upon a similar source. They each, however, have unique segments of footage that the other one does not and the two films present a somewhat different conclusion. For the record, Max Hell Frog Warrior is the recommended version of the film.




Max Hell Frog Warrior DVD
Max Hell Frog Warrior on Amazon Prime Video



Toad Warrior DVD
Toad Warrior on Amazon Prime Video



Frog Warrior A Zen Speed Flick on Amazon Prime Video
What is a Zen Speed Flick? A Zen Speed Flick is a feature length film cut down to its most essential elements, leaving only the most interesting and fast pasted moments.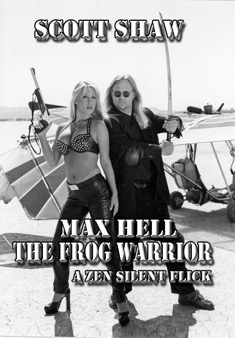 A re-envisioned take on the film based on 1920s silent cinema.
Max Hell The Frog Warrior A Zen Silent Flick DVD
Max Hell The Frog Warrior A Zen Silent Flick on YouTube

BOOKS:
Scott Shaw details production information about Max Hell Frog Warrior and many other Zen Films in these books: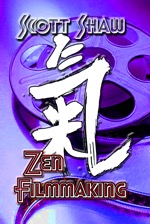 Zen Filmmaking



Zen Filmmaking 2: Further Writings on the Cinematic Arts



Zen Filmmaking 3: Expanded Writings on Creative Life and the Cinematic Arts



Donald G. Jackson: Soldier of Cinema

OTHER AUTHORS:


Showgirls, Teen Wolves, and Astro Zombies: A Film Critic's Year-Long Quest to Find the Worst Movie Ever Made.
No only is there an entire chapter devoted to Scott Shaw in this book but the author discusses a number of Zen Films including Toad Warrior.

Toad Warrior AKA Max Hell Frog Warrior and its cast are also referenced or discussed in such books as:

MAGAZINE ARTICLES:
Draculina Magazine, Issue #27

Draculina Magazine, Issue #30

Shock Cinema Magazine, Issue #11

Femme Fatales Magazine, October 1996

Alternative Cinema Magazine, Issue #13

Psychotronic Video Magazine, Issue #26

Femme Fatales Magazine, January 1998
THANKS:
We want to thank the writers of the HBO television series, The Newsroom, for mentioning Max Hell on the August 12, 2012, Season One, Episode Eight broadcast of the show.

There's a band from Bangkok, Thailand named

Max Hell

. Click on the name to watch them perform on YouTube.

Here's a link to

DJ Max Hell

doing a gig uploaded to YouTube.

The band Family Animal does a song called,

Toad Warrior

. Not sure if it's about the movie but they are a great avant garde band. Click on the title to hear them perform it live.
SHOPPING:

The Zen Filmmaking Store for
Max Hell Frog Warrior Posters, Tee-Shirts, Cups, Towels, Pillows & More
Click on the Title or the Image


FLASH BACK:


Here is the original One Sheet for Toad Warrior.
You can also see this at Zen Filmmaking Memorabilia.


Max Hell Frog Warrior Publicity and Production Stills: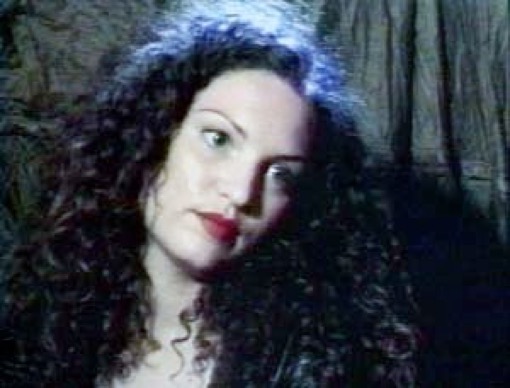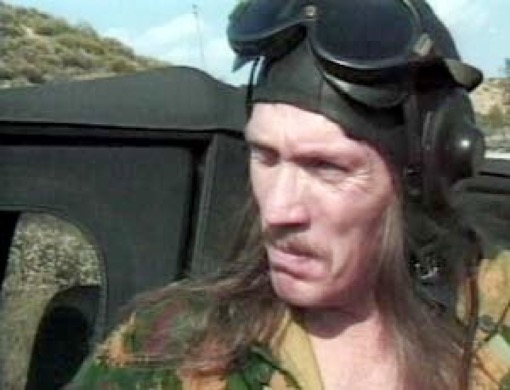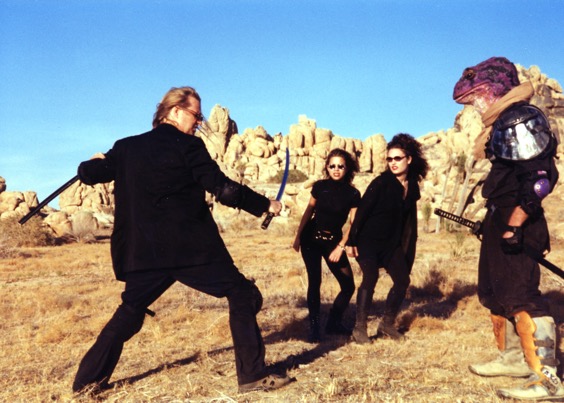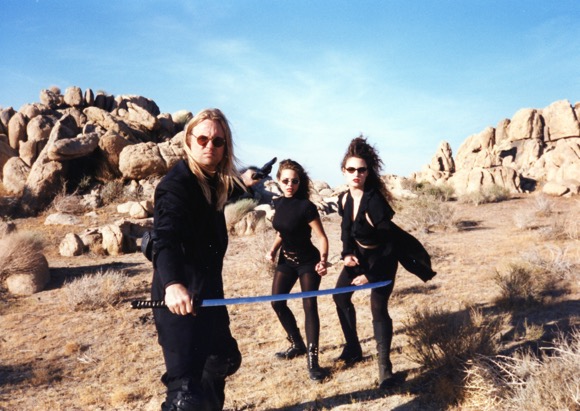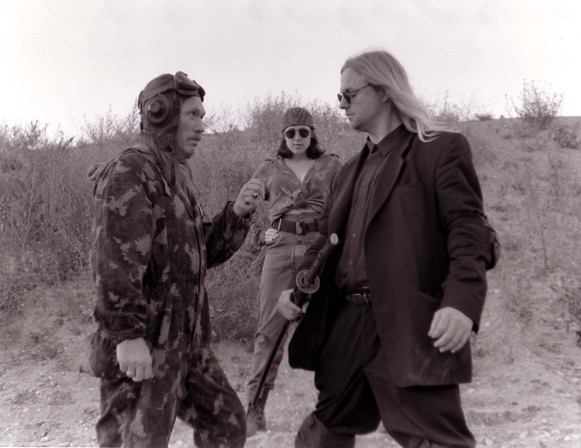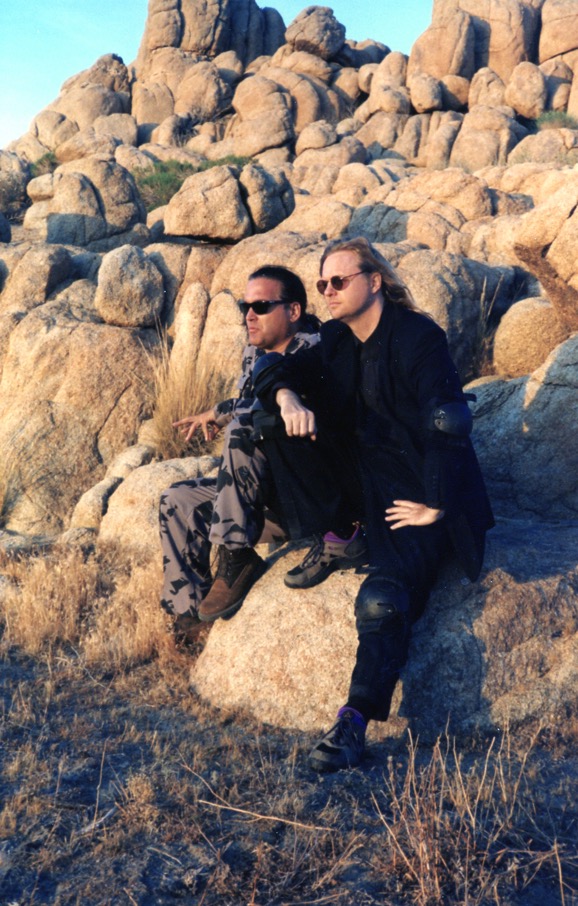 Scott Shaw Directing Max Hell Frog Warrior.



Scott Shaw, Joe Estevez, and Nancy Vee Behind the Scenes.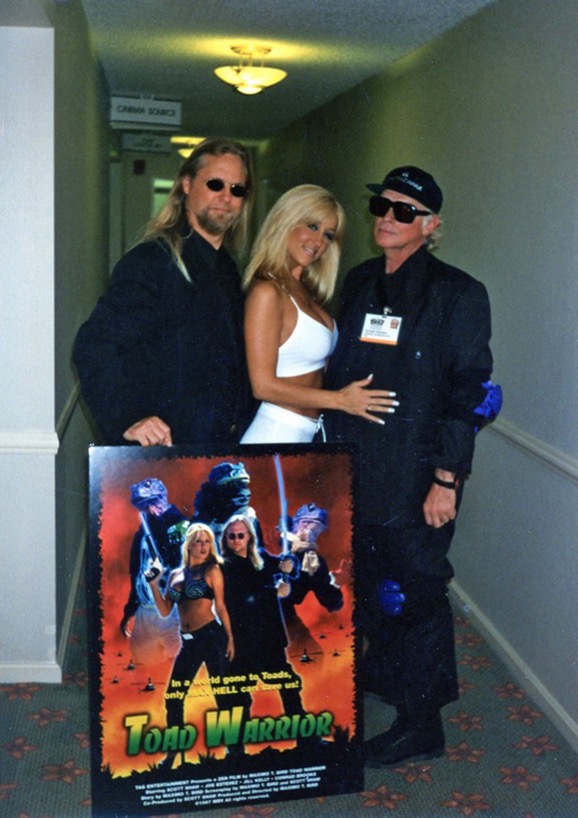 Scott Shaw, Jill Kelly, and Donald G. Jackson at the 1997 American Film Market where this film was first released.


Flash Back: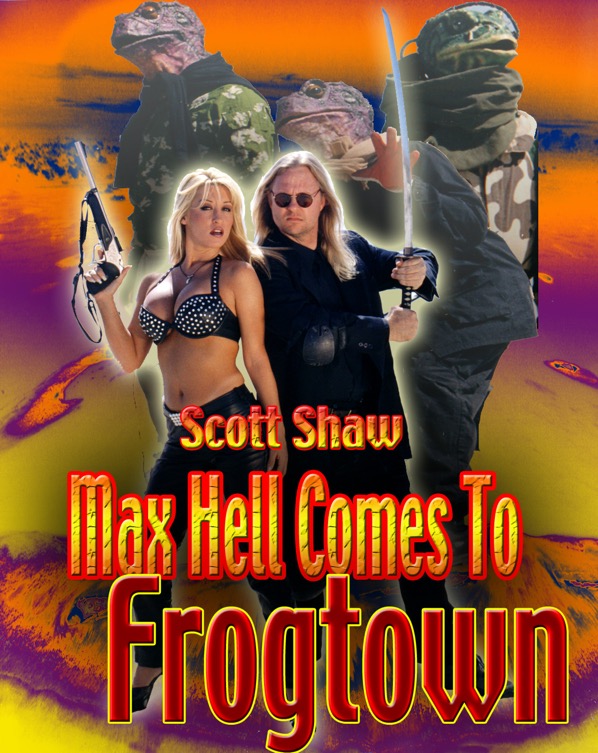 Here's the poster from the film with its alternative title, Max Hell Comes to Frogtown.


Max Hell Commercial:

Here's a fun reference to Max Hell Frog Warrior in an old commercial.

Music Videos:

Here a video of the band, Max Hell from Thailand doing one of their songs.

Here's a great rock song by Walking in Circles with references to the Frogtown Series.


Here's the song Toad Warrior from the band Family Animals.


All Photographs Copyright © 1995 and 1996—All Rights Reserved