Scott Shaw News

MUSIC NEWS:

This is Scott Shaw
Spotify has just created the This is Scott Shaw page where you can find a selection of his music.


Scott Shaw Radio Spotify
Spotify also has the Scott Shaw Radio page featuring music created by Scott Shaw and music from other like-minded composers.

Recently Released:


Irreverent on Bandcamp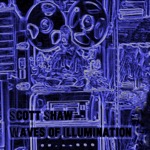 Waves of Illumination on Bandcamp



Dirty Digital on Spotify
Dirty Digital on Bandcamp
Dirty Digital on Apple Music



Reeves, Louisiana on Spotify
Reeves, Louisiana on Bancamp
Reeves, Louisiana on Apple Music



Séance on Spotify
Séance on Bandcamp
Séance on Apple Music



Bunka on Spotify
Bunka on Bandcamp
Bunka on Apple Music



Plasma on Spotify
Plasma on Bandcamp
Plasma on Apple Music



Past Tense on Spotify
Past Tense on Bandcamp
Past Tense on Apple Music



Alchemist on Spotify
Alchemist on Bandcamp
Alchemist on Apple Music



Panic Trance on Spotify
Panic Trance on Bandcamp
Panic Trance on Apple Music



Temple on Spotify
Temple on Bandcamp
Temple on Apple Music



Asynchronous on Spotify
Asynchronous on Bandcamp
Asynchronous on Apple Music



Dark Triad on Spotify
Dark Triad on Bandcamp
Dark Triad on Apple Music

FILM NEWS:

Check it out: A lot is going on at the Scott Shaw Zen Filmmaking YouTube Channel


Recently Released on YouTube: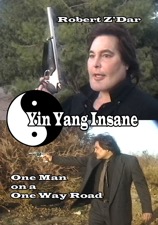 Yin Yang Insane



A Drive with Linnea and Donald



The White Cat



Hawk: Warrior of the Wheelzone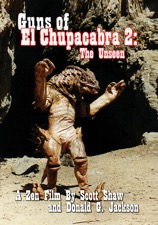 Guns of El Chupacabra 2: The Unseen



Max Hell Frog Warrior: The Zen First Cut
Take a look at the never before released First Cut of the Zen Film that became the Cult Film Classic, Max Hell Frog Warrior.

The Lite Series on YouTube:
Family Friendly Zen Films from the Archives: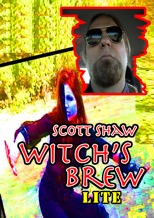 Witch's Brew Lite
This is the Re-Cut YouTube/Viewer friendly version of the Scott Shaw, Donald G. Jackson Zen Film Witch's Brew.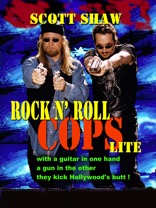 Rock n' Roll Cops Lite
All the Action None of the Nudity.
You can also still find this Zen Film on Amazon Prime Video, Rock n' Roll Cops Lite



Roller Blade Seven Lite
All the Art None of the Nudity.

Some of the Recent Scott Shaw Zen Films:


Time Stamp Reverse Istanbul



Canlı Fotoğraf İstanbul



Rennende Vann 9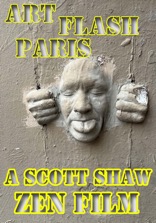 Art Flash Paris



Vending Begyndelse



Woman in the Reflective Glass



Rindende Vand 8



Live Foto København



Cykelkultur



Bangkok Backwards in Black & White



Hypnosis Bangkok



Live Photo Bangkok




Reversal Therapy

BOOK NEWS:
Recently Released: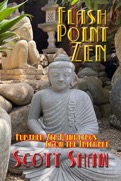 Flash Point Zen



Zen and the Search for Suchness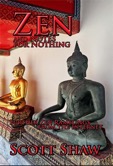 Zen and Notes for Nothing

New Edition:


Published by Edizioni Il Punto D'Incontro. A New Edition of Scott Shaw Il Feluire Del Ki has just been released in Italy.



A new Edition of Pranayama: A Respiracao Para Revitalizacao Energetica, Published by NOVA ERA; Medicina e Saœde Editions in Portuguese has just been released here in the U.S.
Pranayama: A Respiracao Para Revitalizacao Energetica

Readings:


Niết Bàn (Nirvana in a Nutshell) in Vietnamese.
There is a new reading of Scott Shaw's Nirvana in a Nutshell presented in Vietnamese on YouTube.
The book is presented in fourteen separate elements.

MOVIE POSTER PUZZLES:


Did you ever want to put together a Jigsaw Puzzle of the Roller Blade Seven?
If you did, Pixels is now offering puzzles and other items from the Roller Blade Seven and other Scott Shaw Zen Films.

SHOPPING:


The company that does the Hollywood Isn't the Same Without Scott Shaw Tee Shirt has released several other products where you can place this logo.
FYI: We have no business relationship with this company. They did this all on their own. :-)