Scott Shaw International Books

Here are some of the books, written by Scott Shaw, that have been translated into various languages and published across the globe.

We have placed links below the books that are readily available from international sellers if you wish to purchase a copy.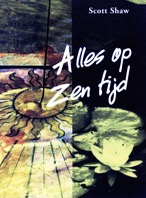 Alles op Zen tijd
Mirananda Uitgeverd Publishing
The Nethrlands
Mirnanda, Netherlands
Boekwinkeltjes, Netherlands



Čchi-kung pro začátečníky
Pacvel Dobrovsky-BETA Publishing
The Czech Republic
Kosma, Czech Republic
Knihy ABZ, Czech Republic
Databazekhin, Czech Republic



Цигун для начинающих
Fair Press
Russia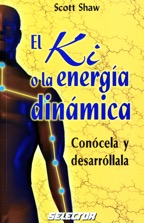 El Ki o la energia dinamica
Selector Publishing
Mexico
El Ki o la energia dinamica (Spanish Edition)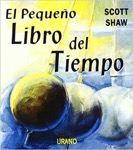 El Pequeño Libro Del Tiempo
Urano Publishing
Spain
El Pequeno Libro del Tiempo (Spanish Edition)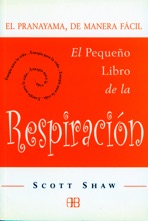 El Pranayama: El Pequeno Libro del la Respiration
Arkano Books
Spain
El Pequeño Libro De La Respiración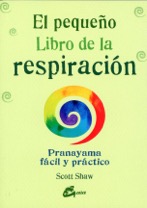 El Pequeno Libro de la Respiration
Alfaomega Publishing
Spain
Alfaomega, Spain
El pequeño libro de la respiración yoga : pranayama fácil y práctico

Хапкидо. Корейское искусство самообороны
Ehukc Publishing
Russia
Shou Skott. Hapkido. Mastera boevyh iskusstv

Skott Shou. Hapkido. Korejskoe iskusstvo samooborony./Scott Shaw. Hapkido. Korejskoe art of self @-@ defense.

Twirpx, Russia
Padbum, Russia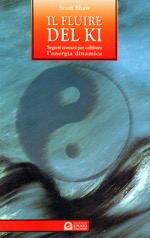 Il Feluire Del Ki
Edizioni Il Punto D'Incontro
Italy
Il fluire del ki. Segreti coreani per coltivare l'energia dinamica

Macrolibrarsi, Italy



The Ki Process
Or Am Publishing
Israel



Ki: Technici Eneggentice Coreene
Teora Publishing
Romania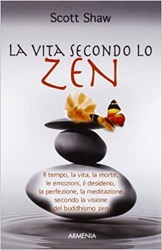 La Vita Secondo Lo Zen
Gruppo Editoriale Armenia
Italy
La vita secondo lo zen

Lo Zen e la Vita
Gruppo Editoriale Armenia
Italy
Lo zen e la vita

Unilibro, Italy
Mondadori Store, Italy



Mastering Health:
The A to Z of Chi Kung
New Age Books
India
Mastering Health: The A To Z of Chi Kung

Vedic Books, India



Niet Ban
Dieu Phong
Vietnam
An How Books, Vietnam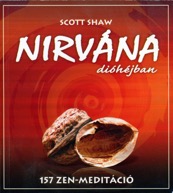 Nirvana Dishejban
Lunarimprex Kiado
Hungary
Lira, Hungary
Konyvrengeteg, Hungary



Nirvana in a Nutshell
Jaico Books
India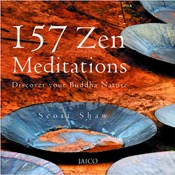 157 Zen Meditations: Discover Your Buddha Nature
Jaico Publishing House
India
Jaico Books, India
Amazon.com India
Jain Book Agency, India



Pranajama Diohejban
Lunarimpex Kiado
Hungary
Libri, Hungary
Lunarimpex, Hungary
Konyvrengeteg, Hungary



Pranayama: A Respiracao Para Revitalizacao Energetica
Nova Era Publishing
Brazil
Traca, Brazil
Transversa, Brazil
Estante Virtual, Brazil



Szamurai Zen
Lunarimprex Kiado
Hungary
Xpress, Hungary



Taekvondo.50 osnovnykh priemov
AST Publishing
Russia
Taekwondo. 50 essential techniques / BI.Taekvondo.50 osnovnykh priemov

AST, Russia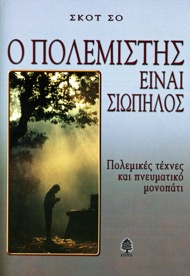 Ο Πολεμιστής είναι Σιωπηλός
Keopos Publishing
Greece
o polemistis einai siopilos / ο πολεμιστής είναι σιωπηλός

Ο ΠΟΛΕΜΙΣΤΗΣ ΕΙΝΑΙ ΣΙΩΠΗΛΟΣ




The Little Book of Yoga Breathing: Pranayama Made Easy
Jaico Books
India
The Little Book of Yoga Breathing

Zen O'clock: Time to Be
Book Faith
India



Zen-kapu a belső békességhez
Lunarimprex Kiado
Hungary
Moly, Hungary
Libri, Hungary
Lunarimpex, Hungary
Regikonyvek, Hungary
Konyvrengeteg, Hungary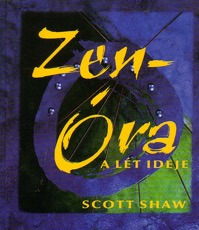 Zen-óra (a lét ideje)
Lunarimprex Kiado
Hungary
Konyvet, Hungary
Lunarimpex, Hungary
Konyvtunder, Hungary
Konyvrengeteg, Hungary



Zen-óra a lét ideje Hardcover
Lunarimpex Publications, Hungary
Animakonyv, Hungary
Lunarimpex, Hungary
Konyvrengeteg, Hungary



Taekwondo Căn bản
Nhân Văn Publishers
Vietnam
Vina Book, Vietnam