SAMURAI JOHNNY FRANKENSTEIN
A Scott Shaw Zen Film
Created By the Military to Kill, Only One Man Could Stop Him.


Samurai Johnny Frankenstein is a Martial Art based Action Adventure that draws its influences from the Film Noir of the 1940s. This film finds Hollywood Private Investigator, Sam Rockmore (Scott Shaw) joining forces with Cyteck 342 AKA Hal (Kenneth H. Kim) who is a half man, half cyborg on a mission to rid Los Angeles of crime.

Produced by, Directed by, and Starring Scott Shaw, SAMURAI JOHNNY FRANKENSTEIN was filmed in Los Angeles just after the 1992 riots.

The essential co-stars of this film include: Kenneth H. Kim, (who plays SAMURAI JOHNNY FRANKENSTEIN and co-produced and co-wrote this film), Douglas Jackson, Roger Ellis, Selina Jayne, Kimberly Bolin, and Jane Oshita, who after appearing in this film went on to have a very successful career as a stunt performer. See her throw her first on-screen kicks in this film.

Independent features are always a team effort. Joel Ciniero and Joe Contreras provided excellent Still Photography, Location, and Cinematography support throughout this production, while Douglas Jackson and Jane Oshita provided great 1st A.D. help.

FILM FACTS:

The script title for Samurai Johnny Frankenstein was The Atomic Samurai Cop.

The shooting title for Samurai Johnny Frankenstein was Atomic Samurai.

The Casting Sessions for this film took place at the offices of Fred Weintraub who is perhaps best known for producing the Bruce Lee film, Enter the Dragon.

Many of the players from this film also appeared in Scott Shaw's

Samurai Vampire Bikers from Hell

.

One of the filming locations for this movie was Bronson Cave. A great Hollywood landmark and shooting location that has been used in numerous films and television series including its use as, The Bat Cave, in the 1960s television series, Batman.

Another filming location for this film was Union Station, Los Angeles. Finished in 1939, this railway hub is a spectacular location that has been used in numerous films, television shows, and commercials. It is known as, "The last great railway station."

Scenes for this Zen Film were also shot at Philippe's restaurant, a unique restaurant that has been in business in Los Angeles for over one hundred years and The Georgian Hotel in Santa Monica.
FILM TRAILER:
Samurai Johnny Frankenstein
Trailer on YouTube


OUTTAKE: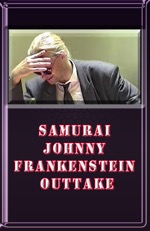 Samurai Johnny Frankenstein Outtake
on YouTube
Here's a fun outtake from the film where Scott Shaw is Cold Reading the script.
As it was the only take of this scene, this scene actually made it into the final cut of the film.
VIEWING:

Samurai Johnny Frankenstein DVD
Samurai Johnny Frankenstein on Amazon Prime Video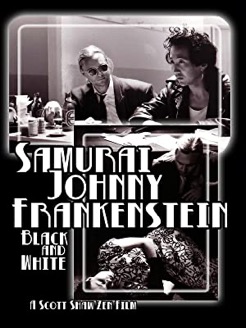 All the Action, None of the Color.
Samurai Johnny Frankenstein Black and White on YouTube
Samurai Johnny Frankenstein Black and White on Amazon Prime Video



SHOPPING:


To easily order multiple movies visit: The Zen Film DVD Shop.


The Zen Filmmaking Store for
Samurai Johnny Frankenstein Posters, Tee-Shirts, Cups, Towels, Pillows & More
Click on the Title or the Zen Filmmaking Image


BOOKS:
Scott Shaw details production information about Samurai Johnny Frankenstein and many other Zen Films in these two books:


Independent Filmmaking: Secrets of the Craft



Zen Filmmaking 2: Further Writings on the Cinematic Arts

Samurai Johnny Frankenstein AKA Atomic Samurai is also discussed in such books as:


Frankenstein 100 lat w kinie



The Art of Movies



Visions of the Apocalypse: Spectacles of Destruction in American Cinema


PUBLICITY AND PRODUCTION STILLS: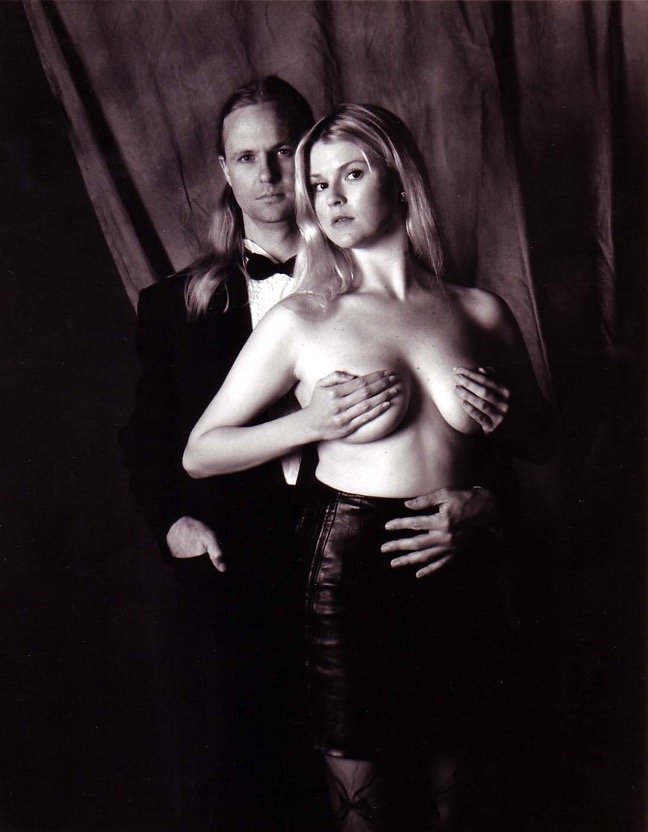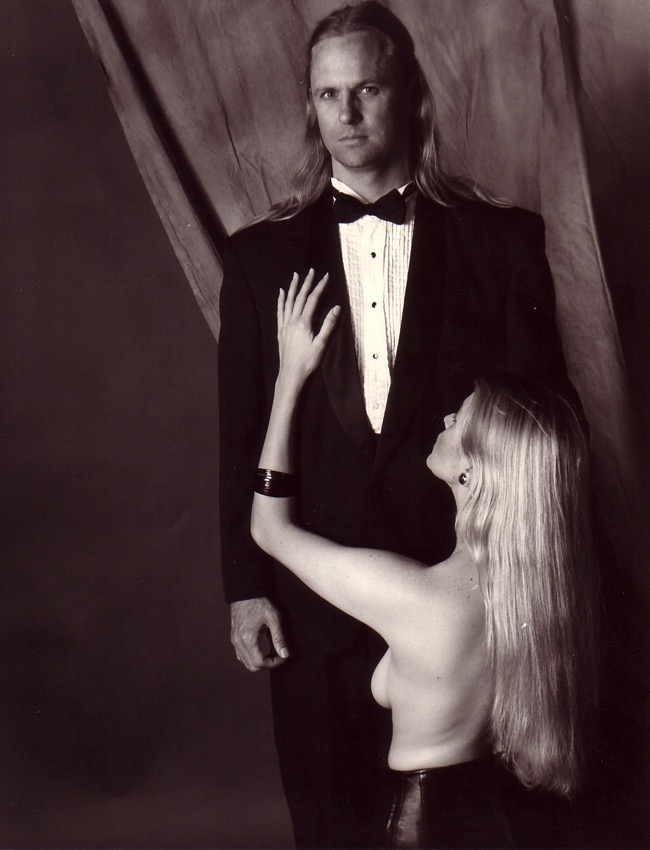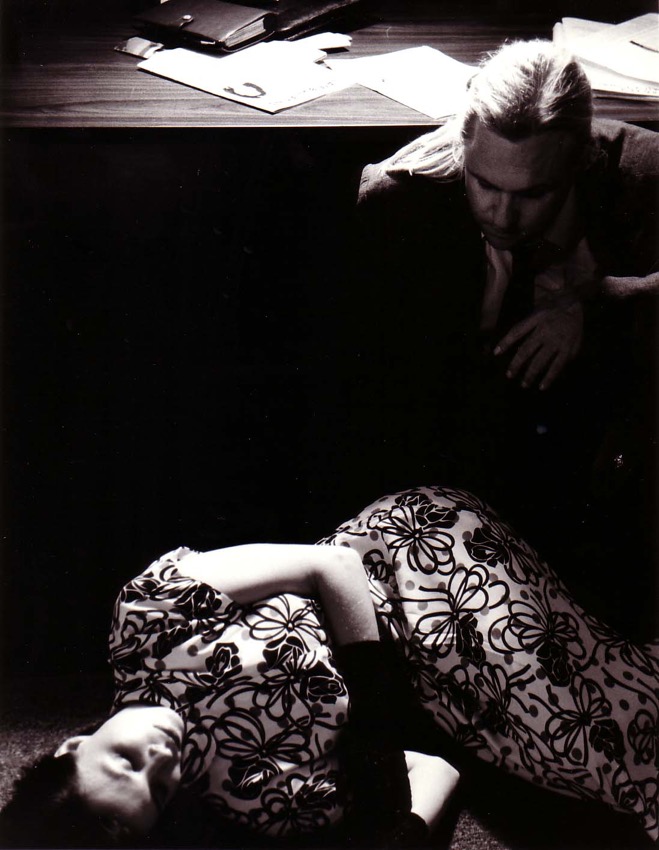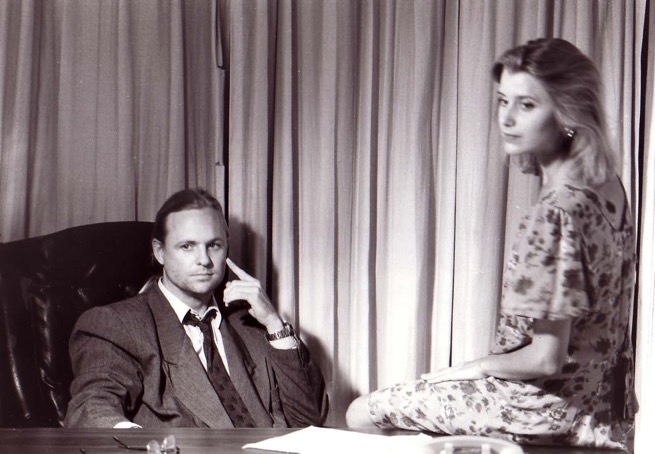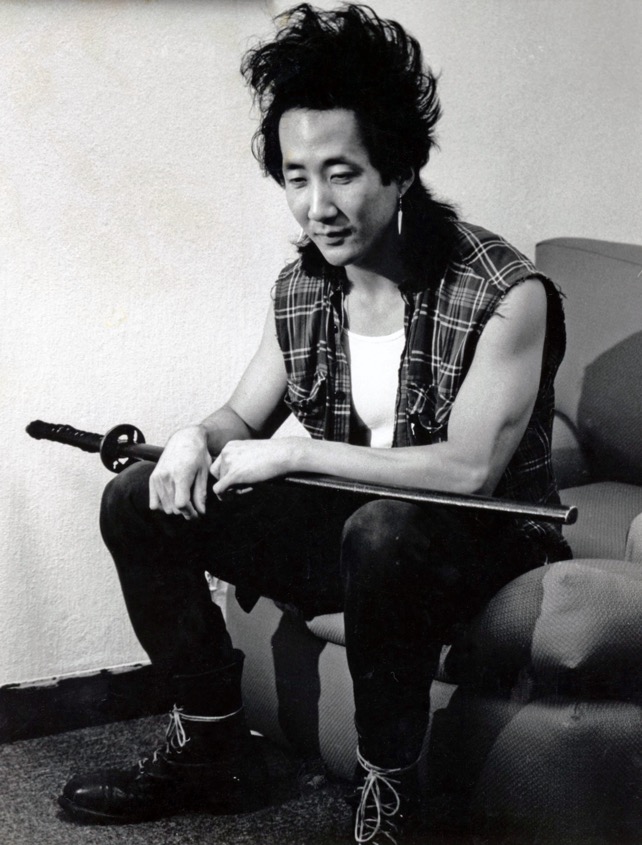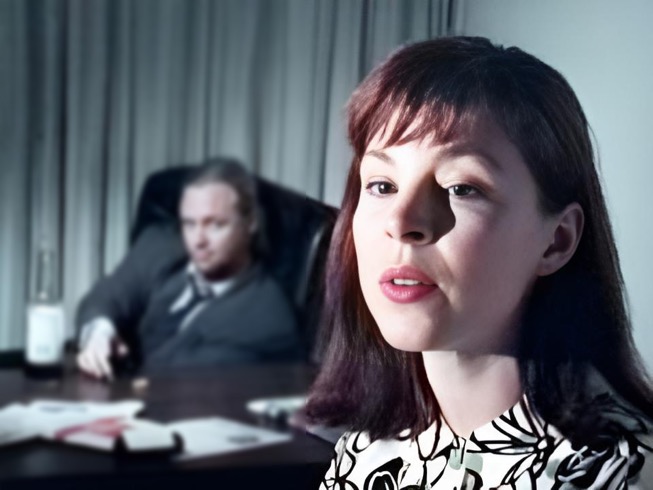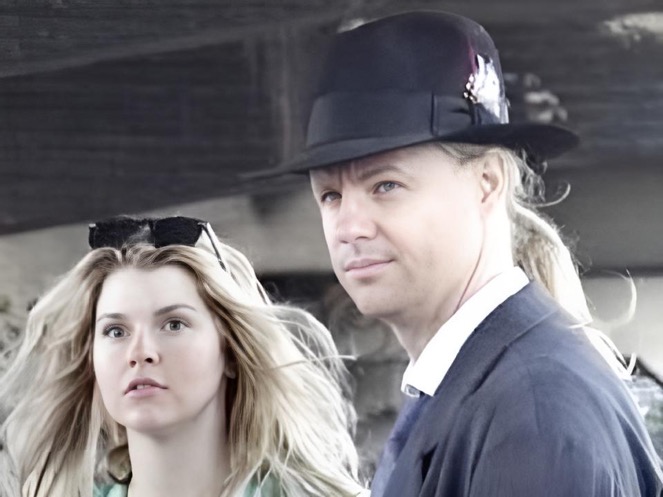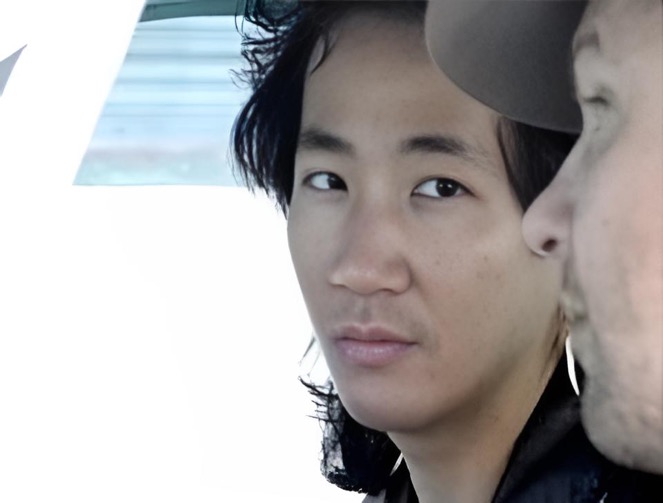 FLASH BACK:


Here was my business card back in the days of Samurai Johnny Frankenstein.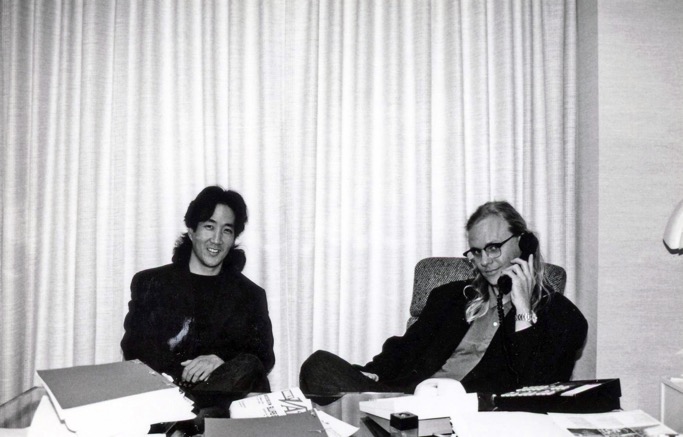 Kennth H. Kim and Scott Shaw during the Casting Sessions for Samurai Johnny Frankenstein.



Here is the Original Poster for Atomic Samurai.



Here is the original VHS box for Samurai Johnny Frankenstein.
Video Tapes, remember those?

All Photographs Copyright © 1992 and 1993—All Rights Reserved