Vampire Noir
A Scott Shaw Zen Film
Blood Red in Black & White

Vampire Noir is docudrama thriller that finds Vampire Hunter, Jedediah "Waco" Diesel (Scott Shaw) saving his friend, Diamond (Kevin Thompsons), who makes his living as a pimp, from the grasp of a seductive vampire (Marciya K. Lau) only to find out that Diamond is a cold-blooded psycho killer.

Vividly filmed, in Black & White, AT NIGHT, in Hollywood and San Francisco, California.

Vampire Noir stars Scott Shaw, Kevin Thompson, Marciya K. Lau and Sedreana Saldana.

Actress and Filmmaker Hae Won Shin makes a special appearance in this film.


FILM TRAILER:


FILM FACTS:

When Vampire Noir was originally released there was so much discussion about the origin of the various characters that instead of making an entirely new film, Scott Shaw decided to film additional scenes, reedit the movie, and release a new longer version of the film revealing the source of the various character's motivations. He titled this version, Vampire Black: Trail of the Dead.


OWN YOUR DVD COPY:



Vampire Noir

Click on the title to pick up your copy.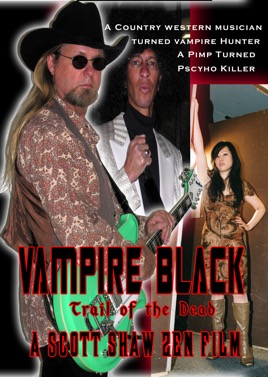 Vampire Black Trail of the Dead

You can also take a more expansive look into the background of the central characters of this film in the longer, reedited version.

SHOPPING: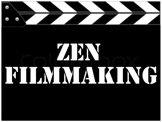 For POSTERS, T-SHIRTS and MORE:
The Zen Filmmaking Store
Vampire Noir T-Shirts and More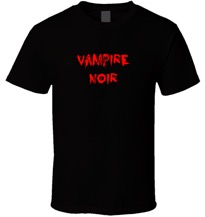 Vampire Noir Tee Shirt
This company offers several versions of Vampire Noir Tee Shirts, Hoodies and Phone Covers.
Search their site for the different versions.
Note: We have no business relationship with this company.

BOOKS:


There is a great book, presented in Portuguese, that has been released titled, Mais Vampiros No Cinema. This book discusses Vampire Cinema. The author, Ricardo Massato Miura, details some of the Vampire Based Zen Films created by Scott Shaw, including Vampire Noir within its pages, along with a lot of other great films.

This Zen Film is also discussed in such books as: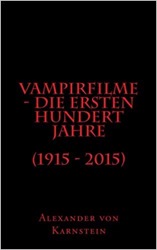 Vampirfilme - Die ersten hundert Jahre (1915 - 2015)


VAMPIRE NOIR PUBLICITY AND PRODUCTION STILLS: