ARMAGEDDON BOULEVARD
A Scott Shaw - Donald G. Jackson Zen Film

When the streets go bad, Jack B. Quick gets mad.

STARRING:
◆ International Action Star and Martial Arts Master, Scott Shaw
◆ Penthouse Pet and B-Movie Queen, Julie Strain
◆ Co-Creator of the Teenage Mutant Ninja Turtles, Kevin Eastman
◆ Ultimate Hollywood Bad Guy, Robert Z'Dar
◆ Adult Film Superstar, Jill Kelly
◆ and Cult Movie Icon, Conrad Brooks

This film also has a great supporting cast; including: Roger Ellis, Sabrina Rippey, Cherise Bangs, Lori New, John Citro, Robert Mizrahi, Regina Crownenweth, and Samantha Phillips.

PLOT:
Arriving in admits a foggy haze on the bullet train comes International Action Star SCOTT SHAW as JACK B. QUICK.

Summoned to the mean streets of near-future Hollywood by Penthouse Pet and B-Movie Queen JULIE STRAIN and Co-Creator of the Teenage Mutant Ninja Turtles, KEVIN EASTMAN, SHAW must stop the gang war unleashed by Cult Movie Icon CONRAD BROOKS.

Shot with stunning visual style, ARMAGEDDON BOULEVARD will keep you glued to the edge of your seat until the last bullet flies.

FILM FACTS:
Armageddon Blvd. was originally filmed as Shotgun Blvd. in 1996. This film went up right after Scott Shaw and Donald G. Jackson had completed Max Hell Frog Warrior. This first version of the film was screened at the 1997 American Film Market but was not released at that time. In 1998, Julie Strain and Kevin Eastman were added to the cast and additional scenes were filmed. The title was then changed to Armageddon Boulevard.

In 2007, Scott Shaw went back to the original footage and reedited the movie, removing the nudity and adding never before seen footage. This version of the film is titled, 9mm Sunrise.

A number of scenes for this movie were filmed on Hollywood Blvd. and above Hollywood Blvd. at the legendary Broadway Building.

ARTICLE:
Armageddon Blvd. Just Some of the What's What


FILM TRAILER:

Armageddon Blvd. Trailer on YouTube

VIEWING:


The Wide Release Version of the Film.
Armageddon Blvd. DVD
Armageddon Blvd. YouTube Edited Version



The Original Version of the Film.
Shotgun Blvd. on YouTube
Shotgun Blvd. on Amazon Prime Video



The Enhanced PG Version of this Zen Film.
9mm Sunrise on YouTube
9mm Sunrise on Amazon Prime Video

BOOKS:
Scott Shaw details production information about Armageddon Blvd. and many other Zen Films in this book.


Independent Filmmaking: Secrets of the Craft

SHOPPING:


To easily order multiple movies visit: The Zen Film DVD Shop.


The Zen Filmmaking Store for
Armageddon Blvd. Posters, Tee-Shirts, Cups, Towels, Pillows & More
Click on the Title or the Zen Filmmaking Image

ARMAGEDDON BLVD. PUBLICITY AND PRODUCTION STILLS: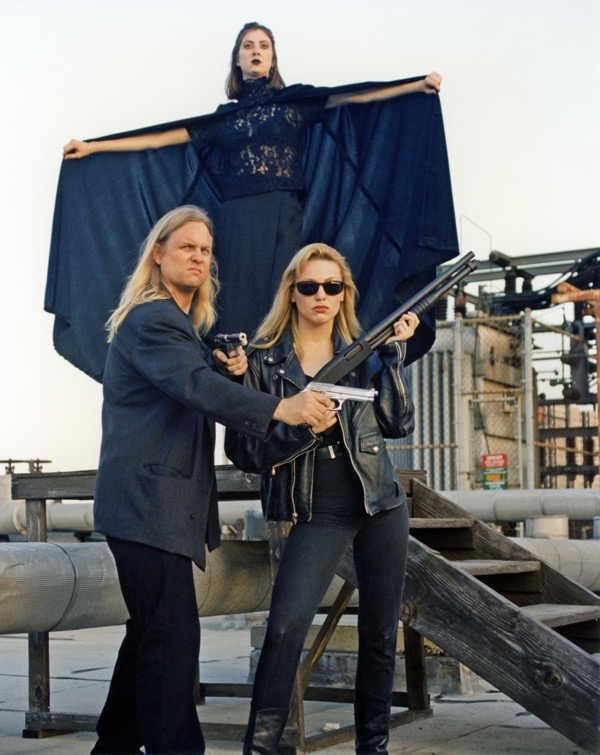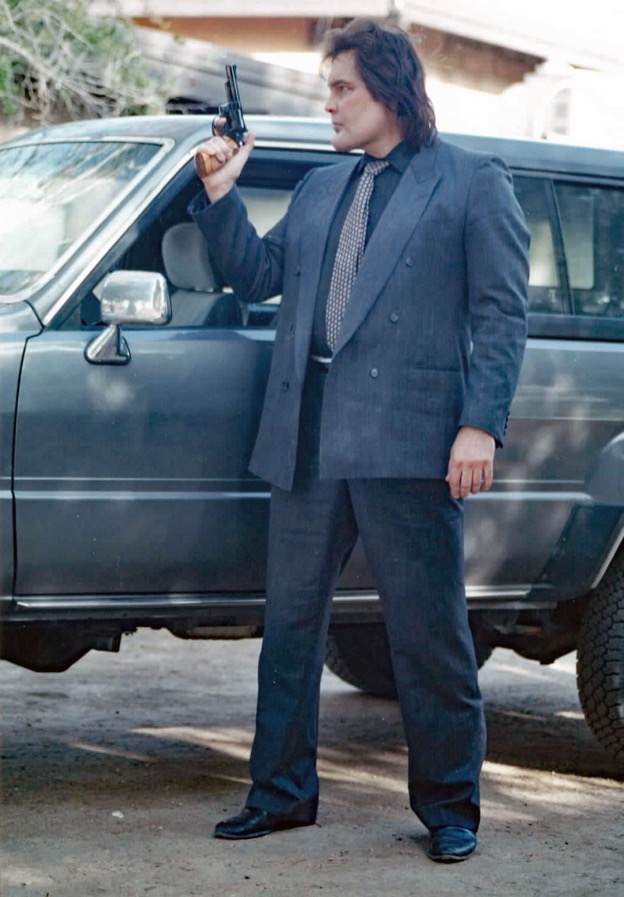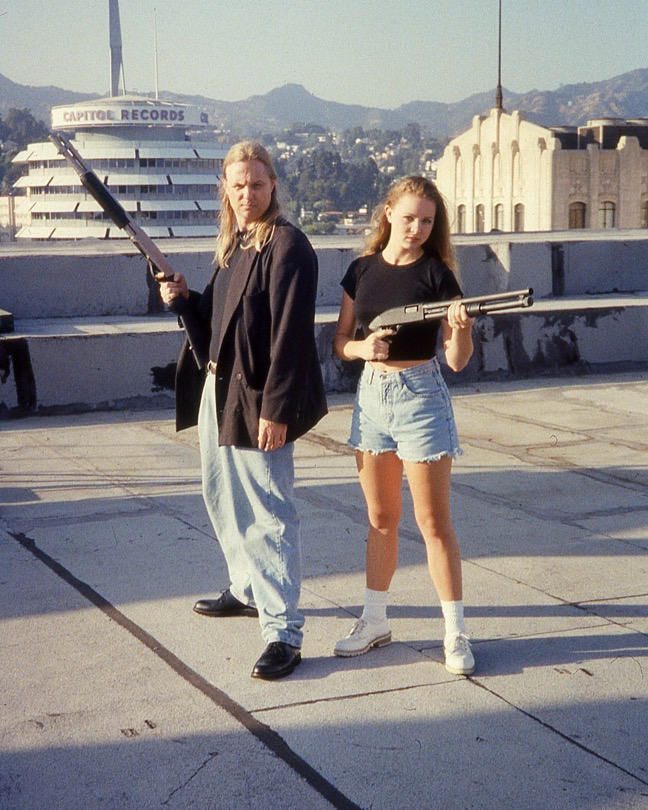 Scott Shaw, Sabrina Rippey, and Donald G. Jackson at the 1997 American Film Market where Shotgun Blvd. premiered.



Here's the original One Sheet Theater Card for Shotgun Blvd.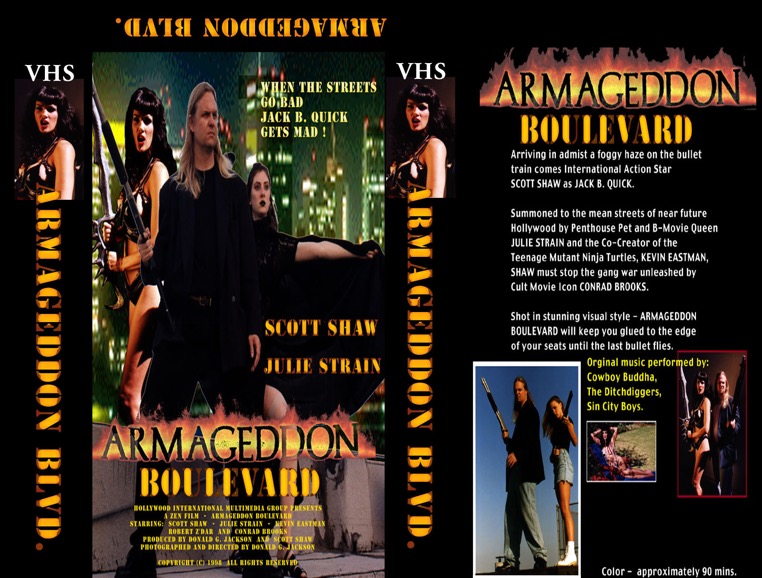 Here's the original video box for Armageddon Blvd.




Here's the video box for 9mm Sunrise.

All Photographs Copyright © 1996 and 1997—All Rights Reserved